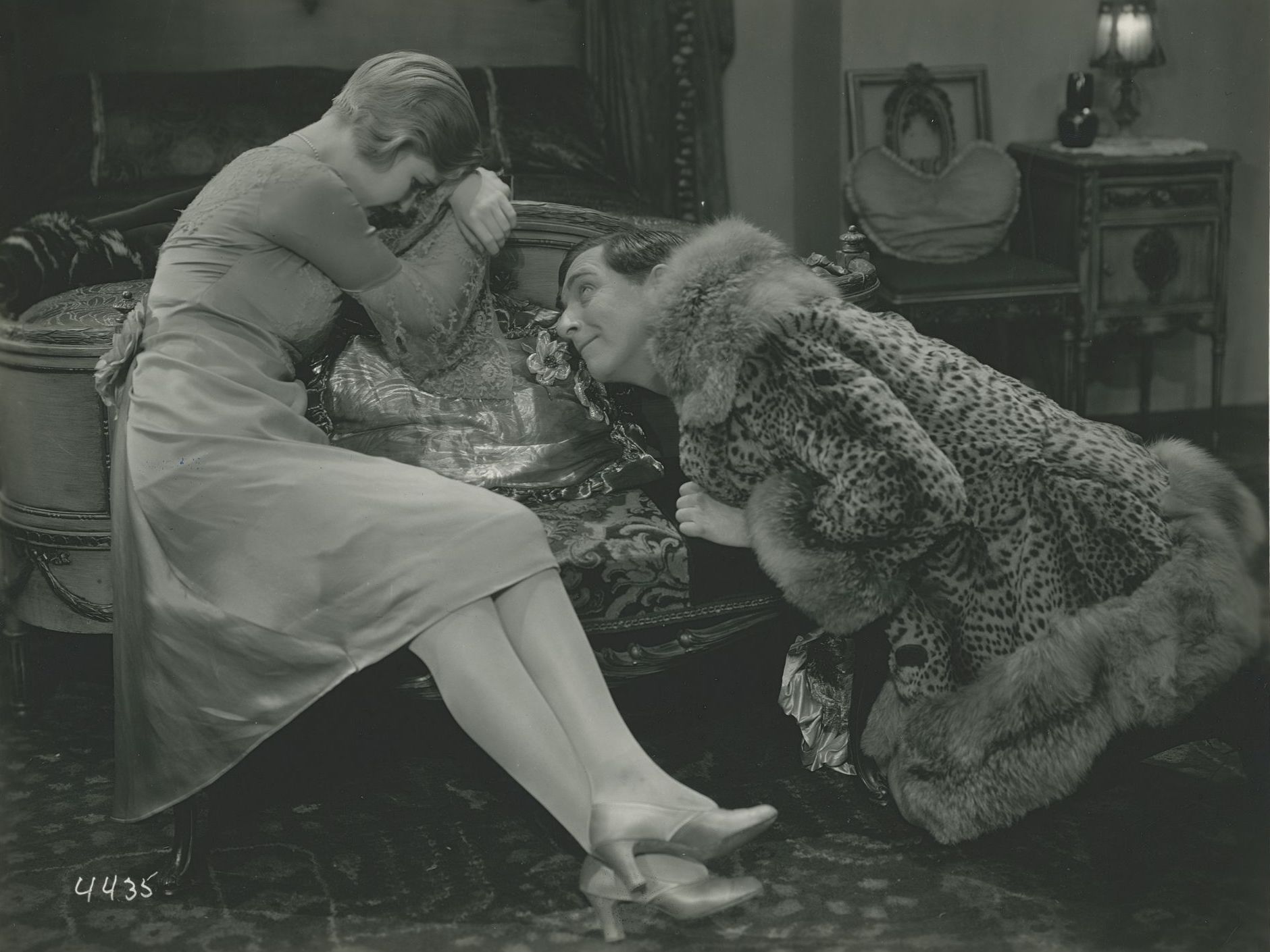 9:00 pm - Teatro Zancanaro, Sacile
Pre-opening event
POKER FACES (US 1926; 83')
by Harry A. Pollard, with Edward Everett Horton
Score composed and conducted by Juri Dal Dan performed live by Zerorchestra
Edward Everett Horton was a master of befuddlement and the double-take, who's still remembered for his sound film appearances in Fred Astaire and Ginger Rogers musicals; What's overlooked today is Horton's substantial career in silent films. After touring all over the country as an actor in stock companies, he settled in as the leading man at the Majestic Theatre in Los Angeles. His cinema debut came in 1922, as the star of the feature Too Much Business. Since he was already 36 years old and approaching middle age, Horton's screen persona wasn't that of a young go-getter on the rise; instead he played henpecked husbands, staid businessmen, or English valets that get mixed up in farcical situations.
Through most of the 1920s Universal Pictures had a successful run of light comedy features that starred Reginald Denny. Poker Faces (1926) is in that mold, but with Horton substituting for Denny. Jimmy Whitmore (Horton) is an office "working stiff" who gets a promotion – provided he helps his boss win the business of a difficult wealthy client. Since his wife has her heart set on him getting a raise, Jimmy accepts the offer against his better judgment, which leads to plenty of comedy complications. Horton is surrounded by a solid supporting cast, made up of Tom Ricketts, George Siegmann, Leon Holmes, Merta Sterling, and most importantly, Reginald Denny's frequent leading lady Laura La Plante as his wife. La Plante was one of Universal's biggest attractions in the 1920s. - Steve Massa
SATURDAY OCTOBER 7th 2023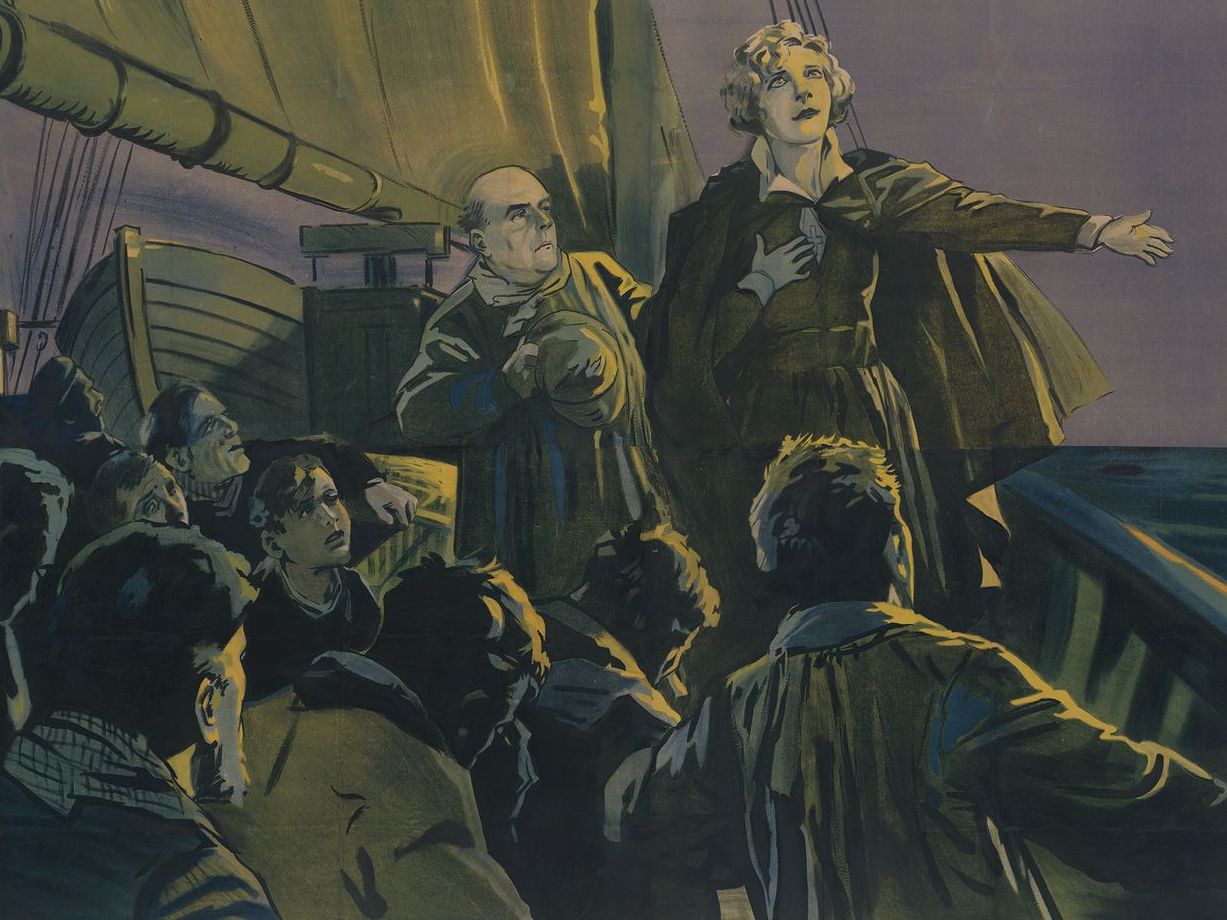 9:00 pm - Teatro Verdi, Pordenone
Opening event
LA DIVINE CROISIÈRE (FR 1929; 95')
by Julien Duvivier
Score composed and conducted by Antonio Coppola performed live by Octuor de France 
Julien Duvivier made 67 films between 1919 and 1967, 22 of them silent. He always wrote his own scripts, alone or in collaboration. For Duvivier, making a film meant first and foremost telling a good story, with good actors and good technicians. He was well aware of the special status of cinema as both art and industry. Admired abroad, and particularly appreciated by his peers (Orson Welles, Ingmar Bergman, and Jean Renoir), he was criticized in his own country for his eclecticism and lack of style. Julien Duvivier didn't have a style, he had style. He used to say: "I have the style of the films I make."
One of his last silents, La Divine Croisière was partly shot in Brittany. A tale imbued with religion and the force of nature and man's struggle to survive, it smells of the sea and sea spray. Duvivier's vision of Brittany and its people is all the more true and striking in that he didn't hesitate to use local inhabitants for secondary roles. The landscapes, the close-ups of the rugged features and facial expressions, are surprisingly strong and authentic.
La Divine Croisière it's a film of unprecedented strength. Of course, the religious subtext is still present, like a watermark. But there is no longer any question of proselytizing:  faith is no longer the only way to fight loneliness, despair, and the cruelty of the sea. Duvier's sailors take their destiny into their own hands, rebelling against capitalism and the exploitation of the workers of the sea. A true propaganda pamphlet for class struggle, the film was primarily censored because of the risk of inciting revolt.
Long believed lost, and heavily censored upon its original release, La Divine Croisière was reconstructed and restored in 2021 by Lobster Films with the support of the CNC (Centre National du Cinéma et de l'Image animée). - Serge Bromberg, Lenny Borger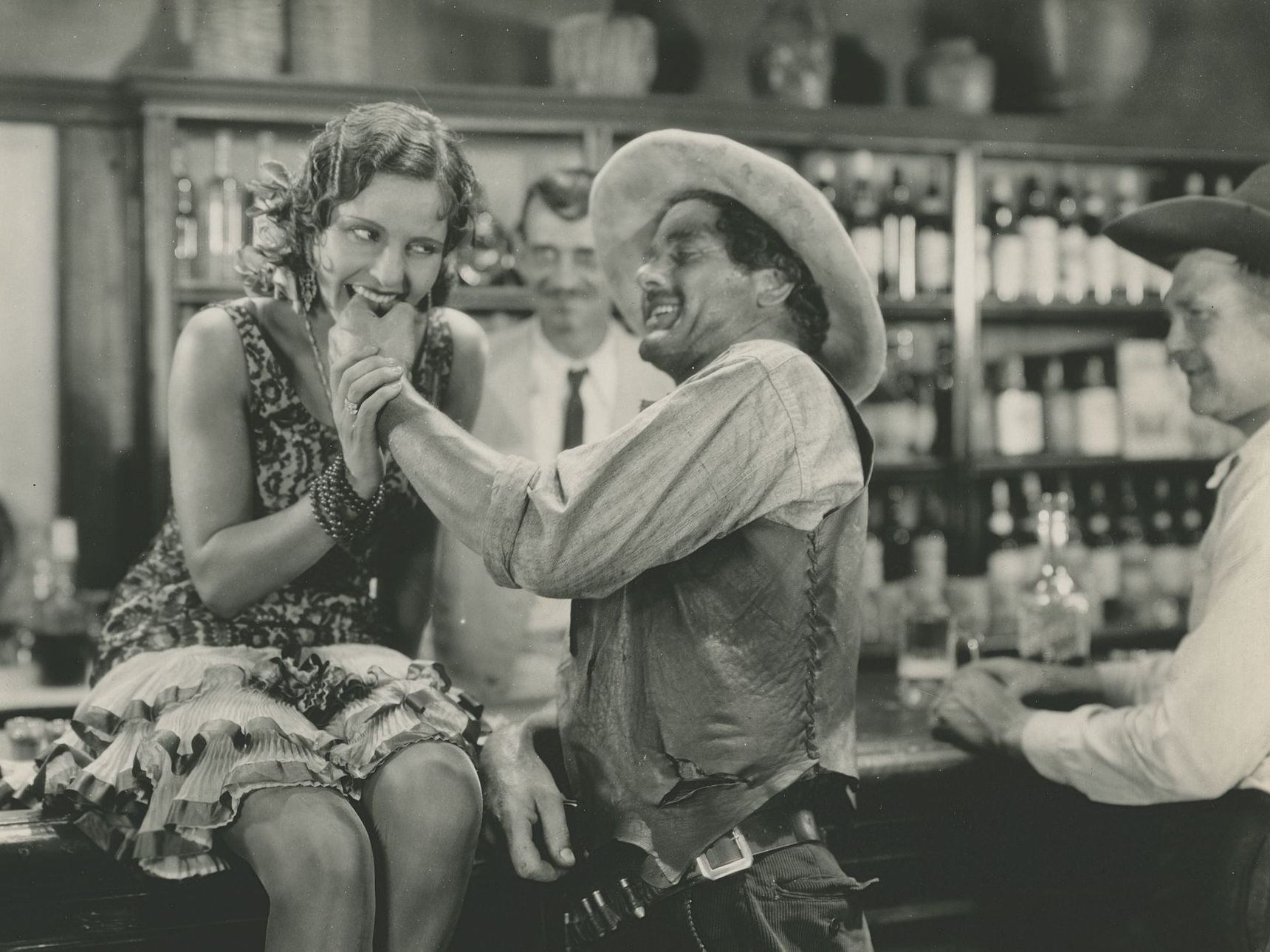 9:00 pm - Teatro Verdi, Pordenone
HELL'S HEROES (US 1929; 64')
by William Wyler, with Charles Bickford
Pianoforte: John Sweeney
Axel Madsen describes Hell's Heroes as Wyler's first adult work: "It was also the first film where he imposed his concept and where he showed he had broken with formula westerns.".
Film Weekly (7 June 1930) was impressed: "Besides being an excellent film, Hell's Heroes is notable because it seems the beginning of a real improvement in Universal's output, which had hitherto, with a few exceptions, been designed to appeal almost exclusively to what is politely called 'popular taste'. It is a stern affair of a particularly he-man type and deals with a trio of bank robbers who find a baby in the parched desert and almost in spite of themselves, sacrifice their lives taking it to safety in a town miles away. Not since Von Stroheim's Greed has the terrific atmosphere of the Western desert been portrayed on the screen with such stark realism. You almost feel the power of the heat, and your throat seems to be as parched as the men on the screen. It is this realism that makes the film, in part, a vivid picture of the struggles of men against nature in one of her grimmest guises."
Hell's Heroes was shown in Pordenone in October 1994, as part of a dual retrospective, "Hollywood Independents", devoted to Wyler and Monta Bell. In Griffithiana 71 (2001), Mark Le Fanu declared that the screening ranked as "one of the great collective memories of the Giornate." - Kevin Brownlow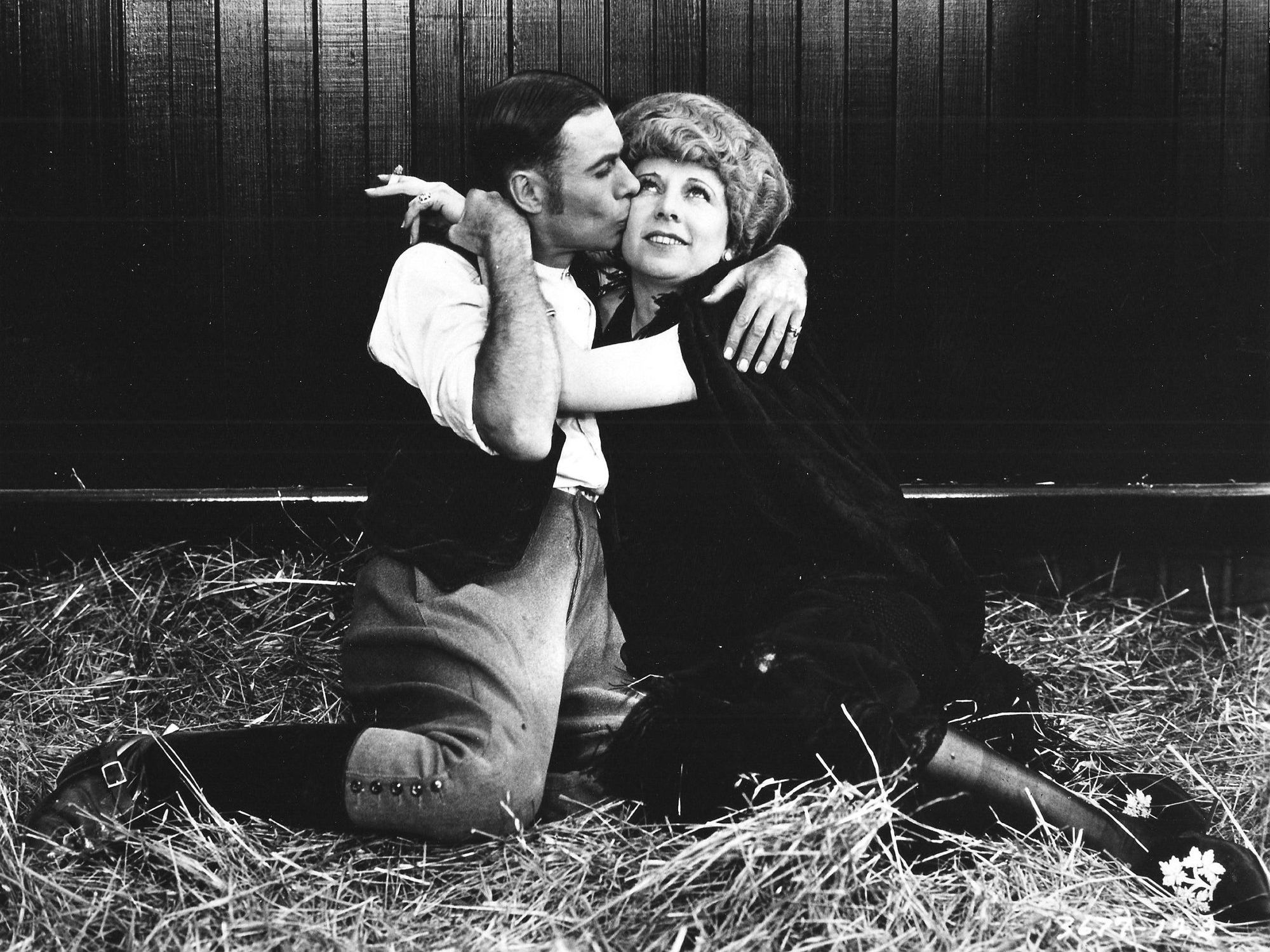 9:00 pm - Teatro Verdi, Pordenone
MERRY-GO-ROUND (US 1923; 120')
by Rupert Julian, [Erich von Stroheim]
Musical accompaniment: Mauro Colombis (pianoforte), Frank Bockius (percussions), Romano Todesco (cello)
Whose film is this?
Irving Thalberg, who fired Erich von Stroheim in mid-production and replaced him with Rupert Julian, insisted that it was the studio's film, citing "your apparent idea that you are greater and more powerful than the organization that employs you." Lewis Milestone later claimed this as the moment when "the age of the director" was supplanted by the producer system.
Stroheim began shooting on August 25, 1922. The studio's resources were overtaxed from the start. Electrical generators blew out, settings were poorly finished, uniforms ordered from Western Costume improperly detailed. Kerry would not always arrive sober, while the studio's resident orangutan, Joe Martin, proved impossible to work with. Not all of this was Stroheim's fault, but his fastidiousness and proclivity for late-night shooting sessions quickly came to Thalberg's attention. Executives began consulting their legal options and lining up a replacement. On October 6, Stroheim was fired after only six weeks' work. Although there were earlier examples of a studio removing a major director during post-production, this was the first time a noted auteur was fired in the middle of "his own" picture.
When Merry-Go-Round opened in New York on July 1, 1923, the main topic of critical discussion was authorship. Julian was correct when he told the Times that Stroheim had filmed the opening scenes with Norman Kerry, the "banquet" scene, and the scenes establishing the Dorothy Wallace and Sidney Bracey characters, including "the elopement of the countess and the groom" (often censored after the first run). We know this because of the diary maintained by a supervisor attached to the production by Thalberg. That diary also indicates that Stroheim directed the Kerry-Philbin seduction scene at Madame Elvira's, but this footage appears to have been reshot by Julian ("your flagrant disregard of the principles of censorship" was another point cited by the studio in their termination letter). - Richard Koszarski

TUESDAY OCTOBER 10th 2023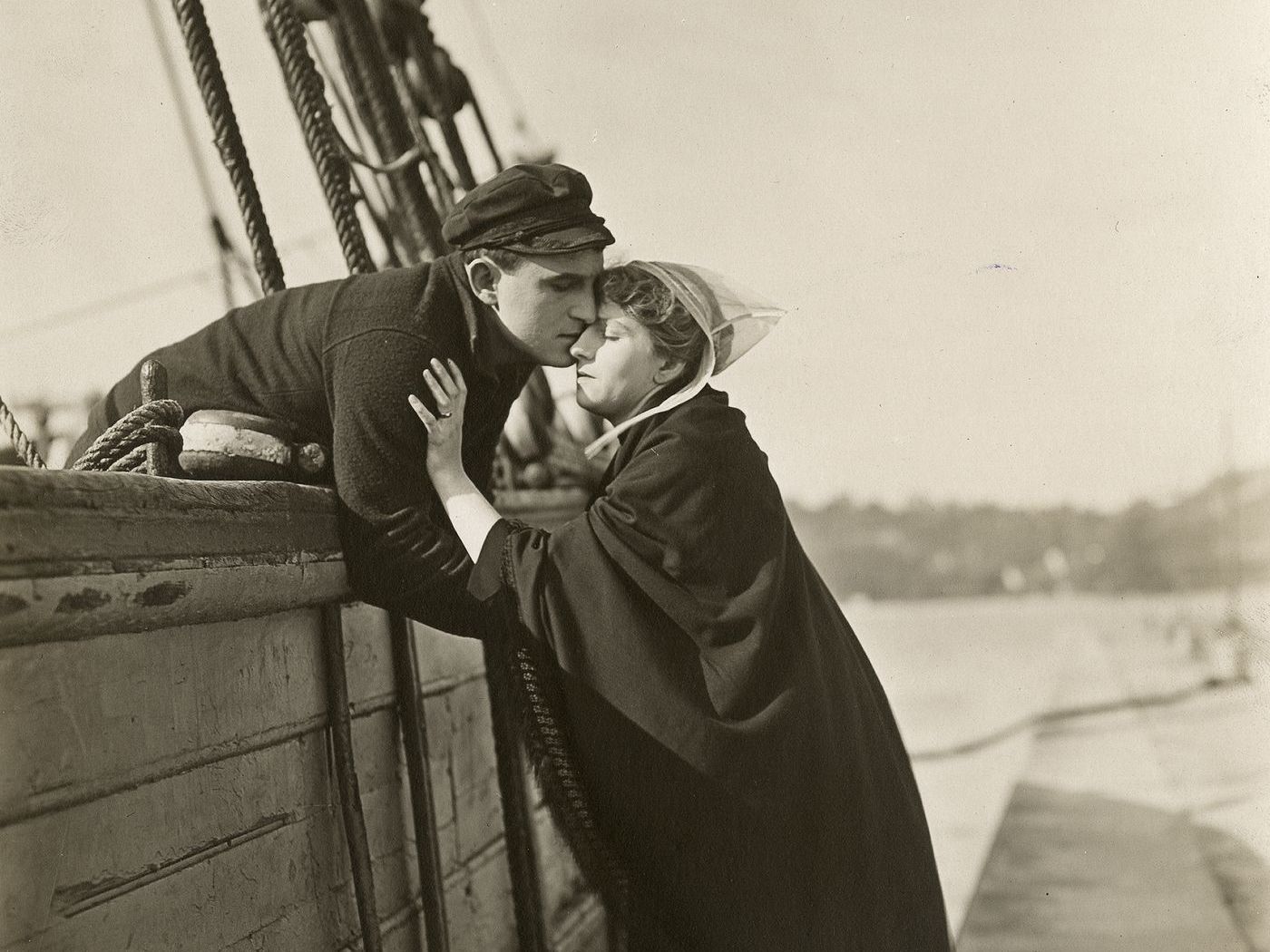 9:00 pm - Teatro Verdi, Pordenone
PÊCHEUR D'ISLANDE (The Iceland Fisherman) (FR 1924; 93')
by Jacques de Baroncelli, based on the novel by Pierre Loti (1886)
Pianoforte: Gabriel Thibaudeau
In 1924, when the film was released, this paragraph was printed on the poster: "The cinema owed it to itself to adapt to the screen this masterpiece of the great French author, a work both beautiful and grandiose and yet full of simplicity. It is with faithfulness and sincerity that the well-known French director Jacques de Baroncelli has filmed Pêcheur d'Islande, a novel full of suggestions from which come this poignant, melancholy melodrama, this affirmation of crushing fatalism which brings to the scale of the elements our humble and proud humanity. Pêcheur d'Islande is a cinematic work of quality worthy of the novel that inspired it. It is one of those excellent productions that ennoble the cinema."
Novelist Pierre Loti's portrayals of life in his native Brittany had always fascinated Baroncelli. Sadly, the great writer died the year before this film was completed. Published in 1886, Pêcheur d'Islande was Loti's seventh book, and the story that established his fame as a novelist. He had been a sailor in the French navy when he wrote it.
Historians Bardèche and Brasillach caught the film's atmosphere: "It was in Pêcheur d'Islande that Baroncelli came into his own. Graceful Sandra Milowanoff as Gaud, the cloudy skies, the young woman walking in the cemetery of the drowned sailors with its crosses that mark no graves, the sense of the sea and of death which it evoked, all combined to lend this film a quite remarkable sureness and power." (The History of Motion Pictures, 1938, ed./trans. Iris Barry, p. l55) - Kevin Brownlow

WEDNESDAY OCTOBER 11th 2023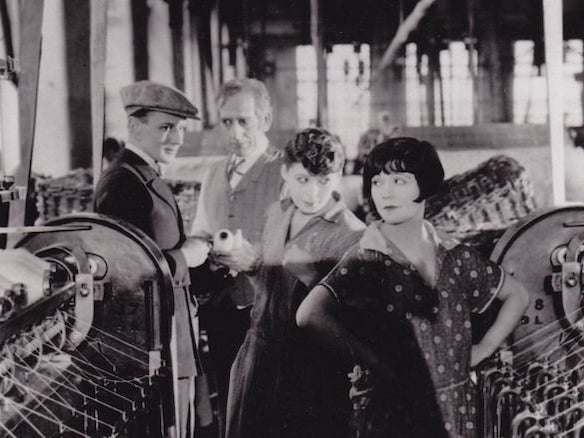 9:00 pm - Teatro Verdi, Pordenone
Midweek event
HINDLE WAKES (GB 1927; 116')
by Maurice Elvey
Score composed and conducted by Maud Nelissen performed live by Daphne Balvers (soprano & alto sax), Lucio Degani (violin), Francesco Ferrarini (cello), Maud Nelissen (pianoforte), Rombout Stoffers (percussion and accordion)
For one week every year the workers from the Lancashire town of Hindle leave the daily grind of the cotton mills and give themselves up to hectic holidaymaking, known locally as the "Wakes". Breathtaking scenes at Blackpool's seaside resort take us on a literal and emotional rollercoaster. Adapted from Stanley Houghton's trailblazing social play – a classic of the "Manchester School" – about the tensions between generation and class, it creates a role model in Fanny Hawthorne, who refuses to comply with the hypocrisies of her parents and employers concerning her holiday romance with the mill owner's son.
The director Elvey made the first film adaptation for Samuelson's in 1918. This is long lost, but Elvey liked it enough to want to remake it. He told historian Denis Gifford he thought it was "a really great play; it is really about something" and demonstrated that cinema could be a force for social progress.
Viewers today will appreciate the fabulous whirlwind of the Blackpool trip. Uncredited cameraman Basil Emmott tied himself on to the carriage of the scenic railway to get fabulous point-of-view shots and 6,000 people turned up at the Tower Ballroom to be filmed as a dancing throng. The second half of the drama is more staid and claustrophobic, but this is integral to the atmosphere of the story, as the young people have to own up to the life-changing consequences of their all-too-brief taste of freedom. - Bryony Dixon
THURSDAY OCTOBER 12th 2023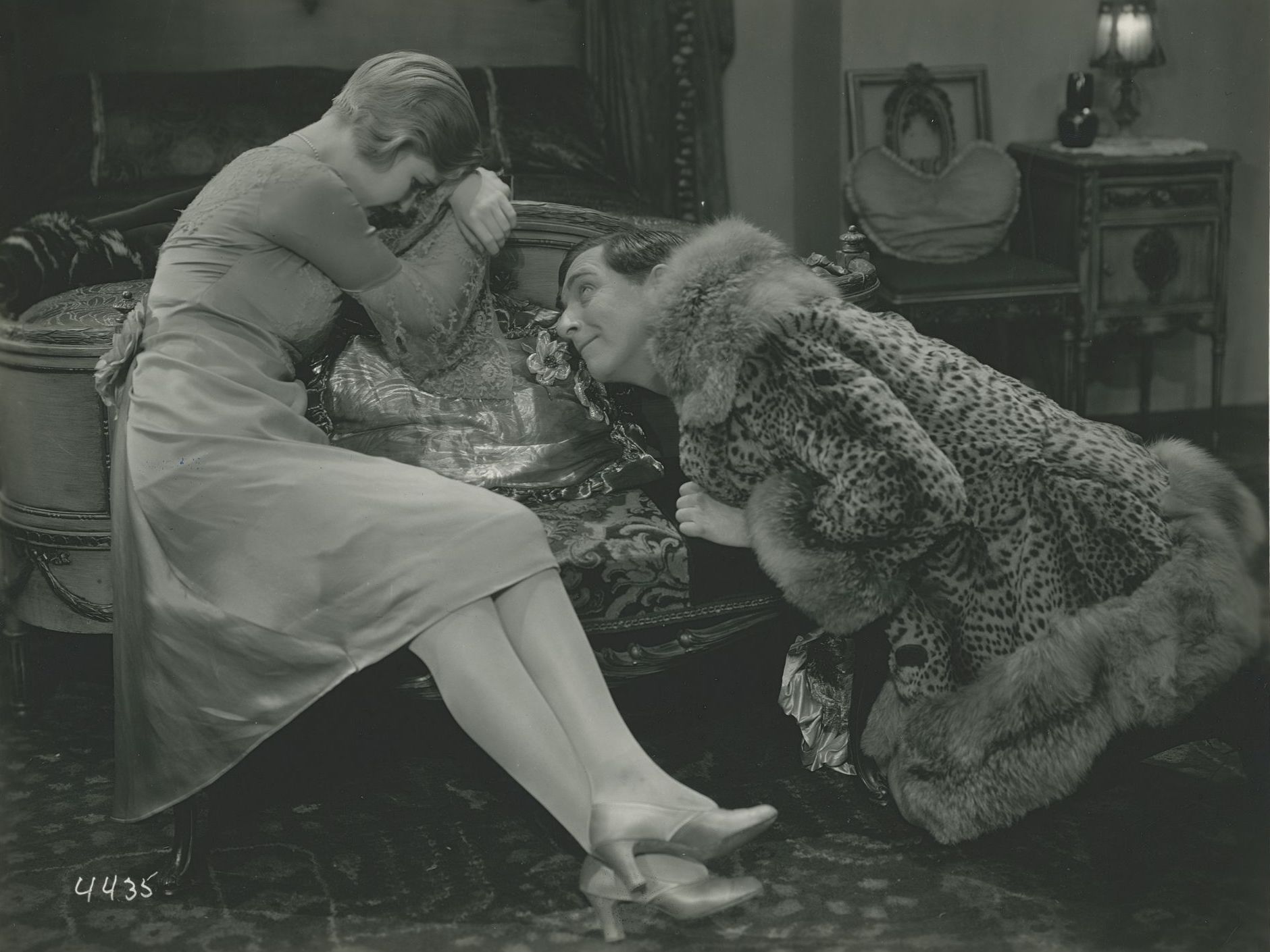 9:00 pm - Teatro Verdi, Pordenone
POKER FACES (US 1926; 83')
by Harry A. Pollard, with Edward Everett Horton
Score composed and conducted by Juri Dal Dan performed live by Zerorchestra
Edward Everett Horton was a master of befuddlement and the double-take, who's still remembered for his sound film appearances in Fred Astaire and Ginger Rogers musicals; What's overlooked today is Horton's substantial career in silent films. After touring all over the country as an actor in stock companies, he settled in as the leading man at the Majestic Theatre in Los Angeles. His cinema debut came in 1922, as the star of the feature Too Much Business. Since he was already 36 years old and approaching middle age, Horton's screen persona wasn't that of a young go-getter on the rise; instead he played henpecked husbands, staid businessmen, or English valets that get mixed up in farcical situations.
Through most of the 1920s Universal Pictures had a successful run of light comedy features that starred Reginald Denny. Poker Faces (1926) is in that mold, but with Horton substituting for Denny. Jimmy Whitmore (Horton) is an office "working stiff" who gets a promotion – provided he helps his boss win the business of a difficult wealthy client. Since his wife has her heart set on him getting a raise, Jimmy accepts the offer against his better judgment, which leads to plenty of comedy complications. Horton is surrounded by a solid supporting cast, made up of Tom Ricketts, George Siegmann, Leon Holmes, Merta Sterling, and most importantly, Reginald Denny's frequent leading lady Laura La Plante as his wife. La Plante was one of Universal's biggest attractions in the 1920s.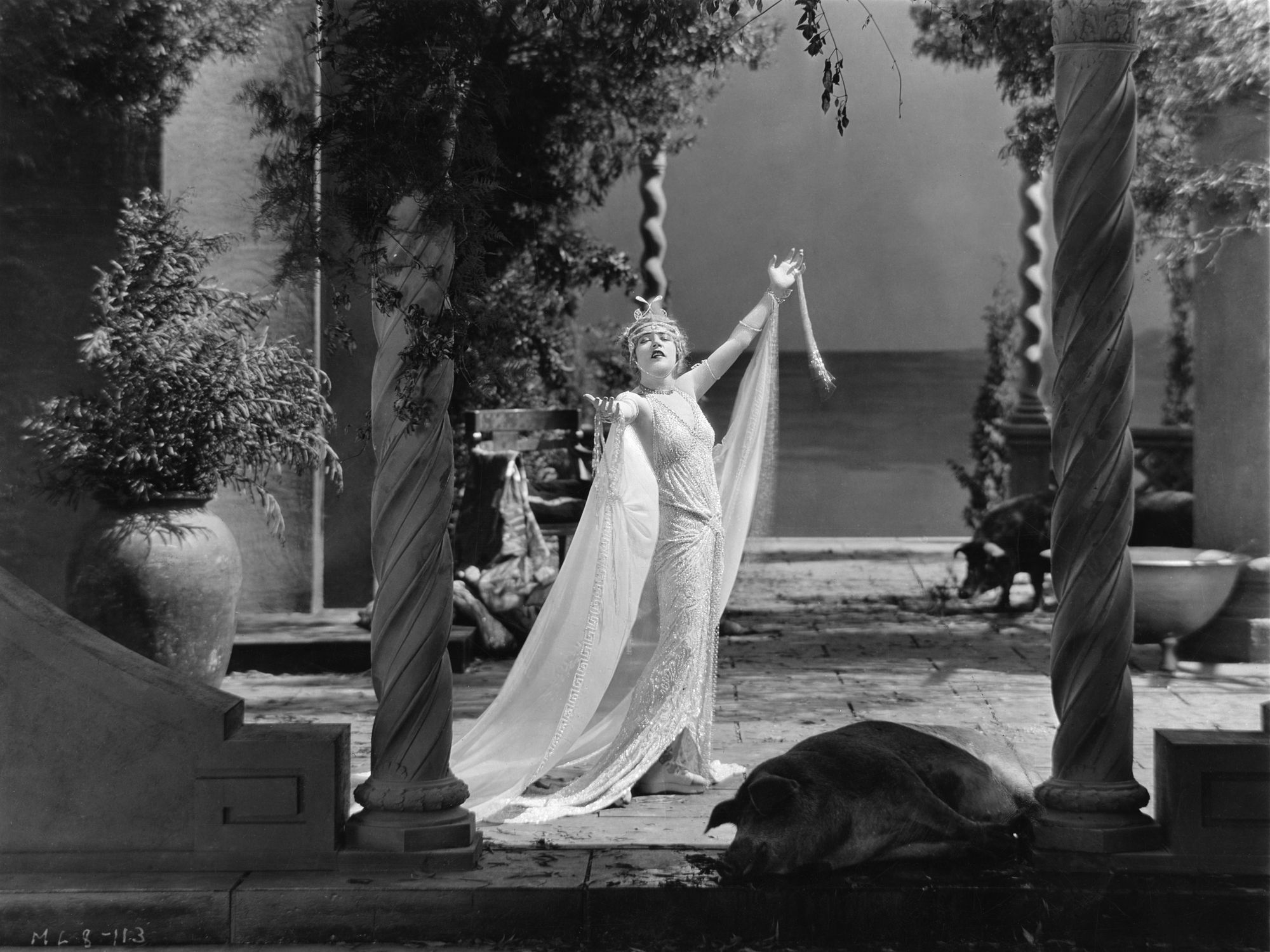 9:00 pm - Teatro Verdi, Pordenone
CIRCE THE ENCHANTRESS (US 1924; 53')
by Robert Z. Leonard, with Mae Murray
Musical accompaniment: Günter Buchwald (pianoforte and violin), Frank Bockius (percussions), Aaron van Oudenallen (sax)
Mae Murray was at the top of her game when the celebrated Spanish novelist Vicente Blasco Ibáñez penned the story of Circe the Enchantress for her. She had already danced her way from vaudeville to Broadway, conquered the New York cabarets, pioneered the path from Ziegfeld Girl to Hollywood star.
The writer creates a story based on the ancient Greek myth of Circe: the tale of a modern temptress who lures men to a passionate obsession, in which they lavish her with pearls and are treated like swine in return.
Circe indeed provided Murray with a new vehicle, a role that resonated with her image, while widening her range of expression – from incandescent goddess to vivacious jazz nymph, melancholy schoolgirl, lithe dancer, demure convent teacher, and pathetic patient – and contemporary reviewers considered her work as Cecilie a performance of genuine artistic merit. As Florence Lawrence, in her under-recognized position as drama editor of the Los Angeles Examiner, observed in an undated clipping, "The story…gives the piquant star a vivid and chameleon-like characterization. She is alternately the spoiled and petted darling of a circle of rich adorers, and the wistful woman, beseeching attention from the one worthwhile man in the whole of her acquaintance." - Artemis Willis
SATURDAY OCTOBER 14th 2023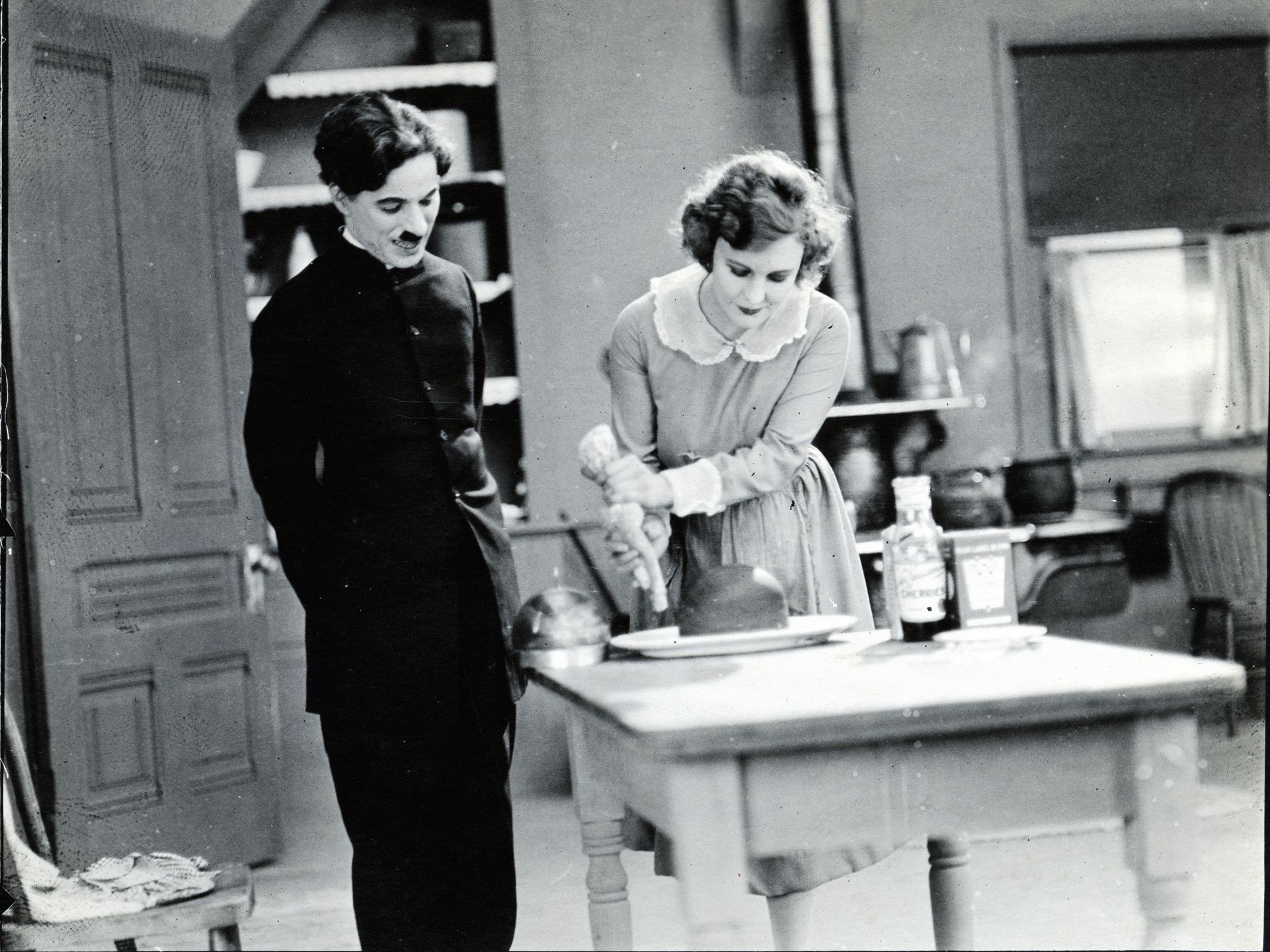 The Pilgrim © Roy Export S.A.S.
9:00 pm - Teatro Verdi, Pordenone
Closing event
THE PILGRIM (US 1923; 46')
by and with Charles Chaplin
Score composed by Charles Chaplin, arranged by Timothy Brock
Performed live by Orchestra da Camera di Pordenone conducted by Ben Palmer
Before The Pilgrim Chaplin's shorts had evolved on the set, without a scenario, in the course of shooting. The Pilgrim had more pre-planning and production notes than any previous film, perhaps resulting from the arrival at the studio of Monta Bell, the former journalist who had assisted Chaplin on his book My Trip Abroad. From the start the essential storyline was established: an escaped convict switches his prison garb for the clothing of a clergyman who has disrobed to take a dip in the sea. Arriving thus clad in a little township which is awaiting the arrival of its new spiritual leader, the mistake is inevitable, and Charlie is obliged to adapt to his new role and invent his own idiosyncratic but stimulating ways of bringing Christian inspiration to his new flock.
In 1959, Chaplin reissued The Pilgrim, together with A Dog's Life, Shoulder Arms, and How to Make Movies, with a new orchestral score of his own composition, under the collective title of The Chaplin Revue. - David Robinson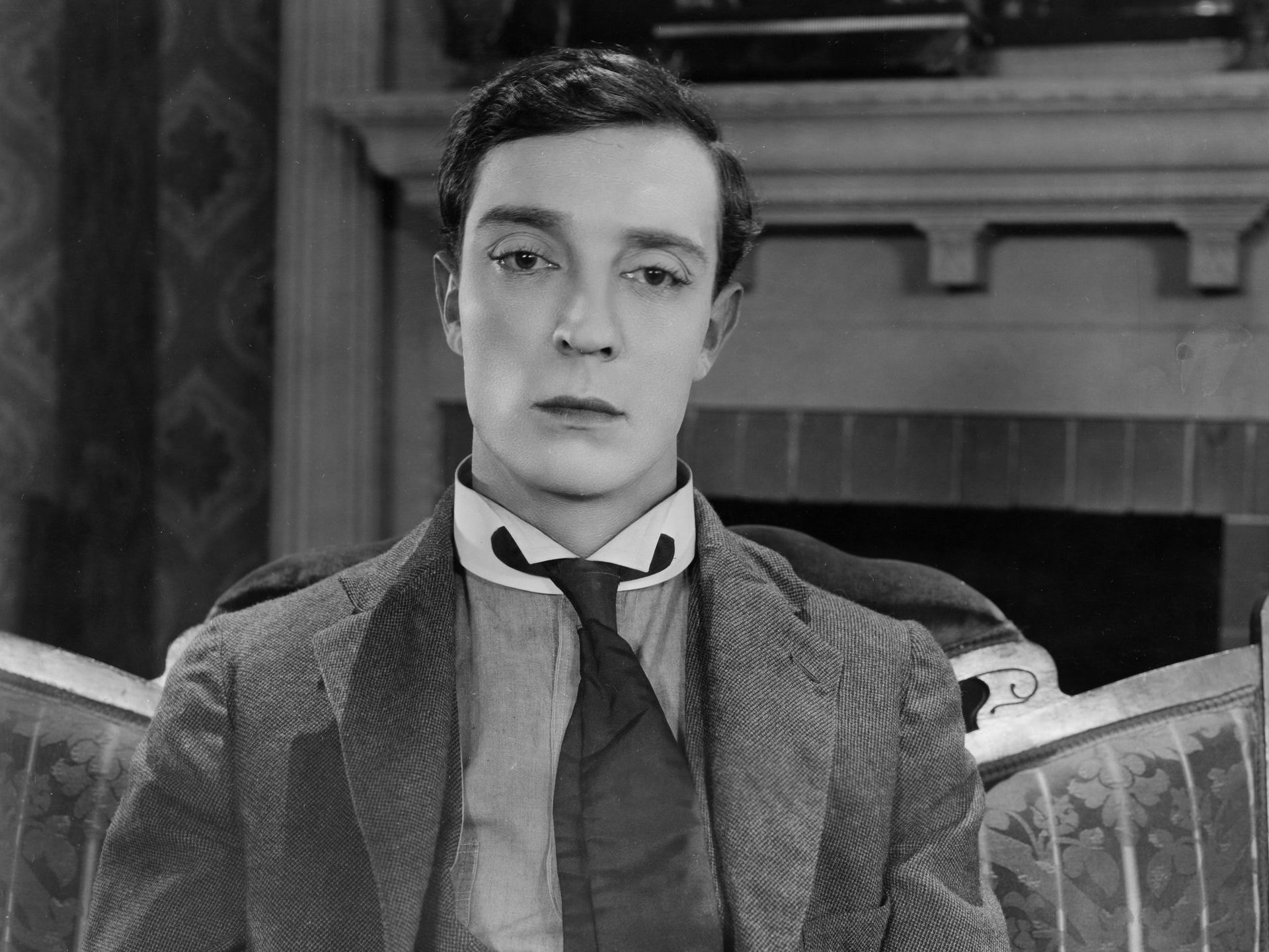 followed by
SHERLOCK JR. (US 1924; 47')
by and with Buster Keaton
Score composed by Daan van den Hurk
Performed live by Orchestra da Camera di Pordenone conducted by Ben Palmer
Sherlock Jr., Keaton's third feature production, is close to its centenary, but even now challenges the 21st century viewer with questions of "How was it done?" The reason is that it was done virtually without special effects, but rather relying simply on Keaton's phenomenal physical skills: with perfect confidence he will ride seated on the handlebars of a speeding motorcycle, ostensibly unaware that the actual driver has fallen off. There are few special effects, but where there are (the instantaneous costume changes effected by simply jumping through a hoop), they are perfectly devised and executed.
To justify the elaboration of the action, Keaton (who never wanted his plots to be "too ridiculous") conceived it as the dream of a lovelorn movie-house projectionist and eager amateur detective, who falls asleep at his projector and hallucinates that he has wandered down the aisle and entered the screen, to be discomfited by the effects of rapid, post-Griffith cutting that startlingly and suddenly relocate him, and by falling foul of the dastardly gang who are threatening the heroine, who happens to be the projectionist's real-life fiancée, coveted by a villainous lounge lizard. - David Robinson

SUNDAY OCTOBER 15th 2023
repeat show in collaboration with Teatro Verdi Pordenone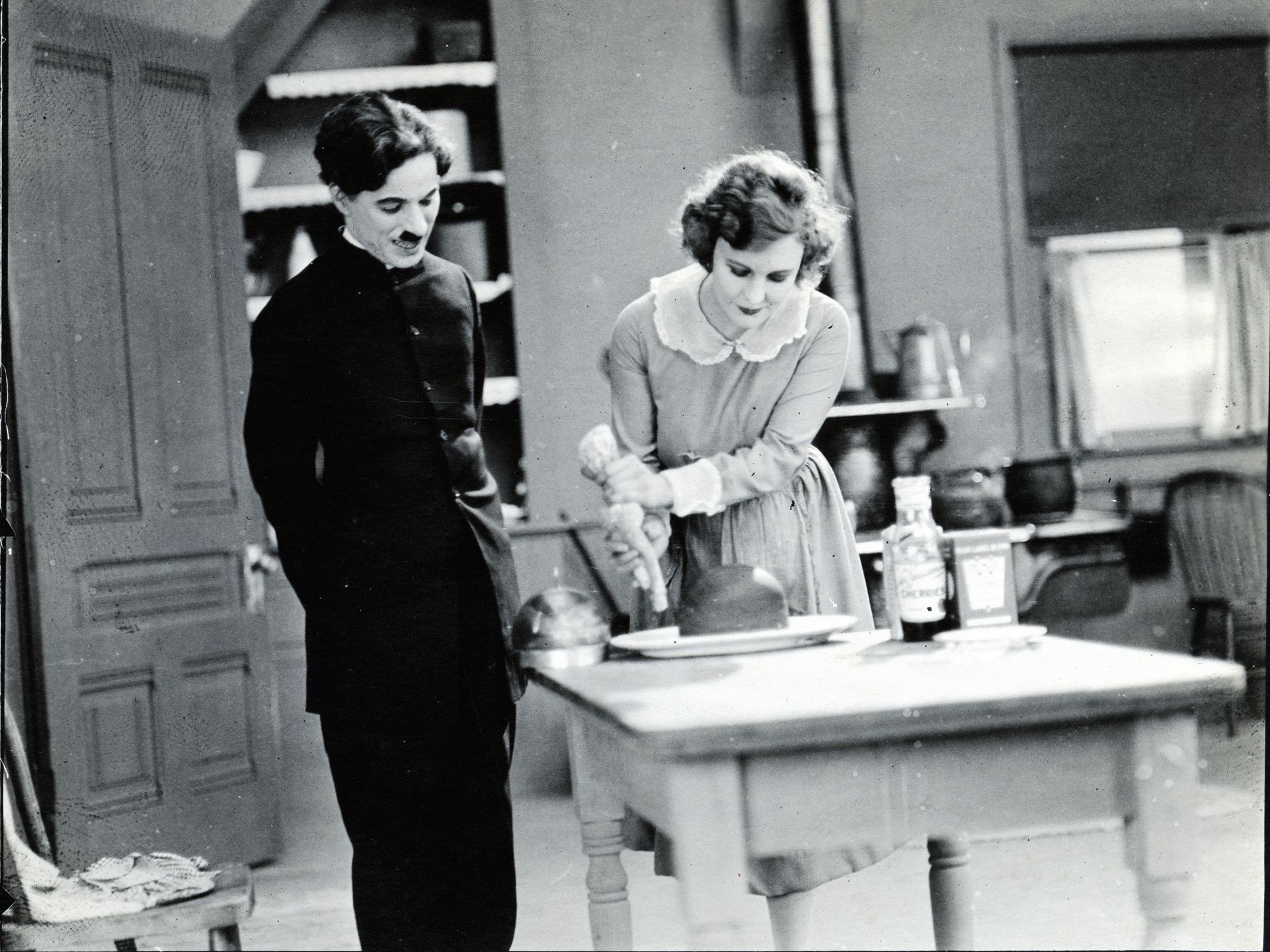 The Pilgrim © Roy Export S.A.S.
4:30 pm - Teatro Verdi, Pordenone
Repeat show closing event
THE PILGRIM (US 1923; 46')
by and with Charles Chaplin
Score composed by Charles Chaplin, arranged by Timothy Brock
Performed live by Orchestra da Camera di Pordenone conducted by Ben Palmer
Before The Pilgrim Chaplin's shorts had evolved on the set, without a scenario, in the course of shooting. The Pilgrim had more pre-planning and production notes than any previous film, perhaps resulting from the arrival at the studio of Monta Bell, the former journalist who had assisted Chaplin on his book My Trip Abroad. From the start the essential storyline was established: an escaped convict switches his prison garb for the clothing of a clergyman who has disrobed to take a dip in the sea. Arriving thus clad in a little township which is awaiting the arrival of its new spiritual leader, the mistake is inevitable, and Charlie is obliged to adapt to his new role and invent his own idiosyncratic but stimulating ways of bringing Christian inspiration to his new flock.
In 1959, Chaplin reissued The Pilgrim, together with A Dog's Life, Shoulder Arms, and How to Make Movies, with a new orchestral score of his own composition, under the collective title of The Chaplin Revue. - David Robinson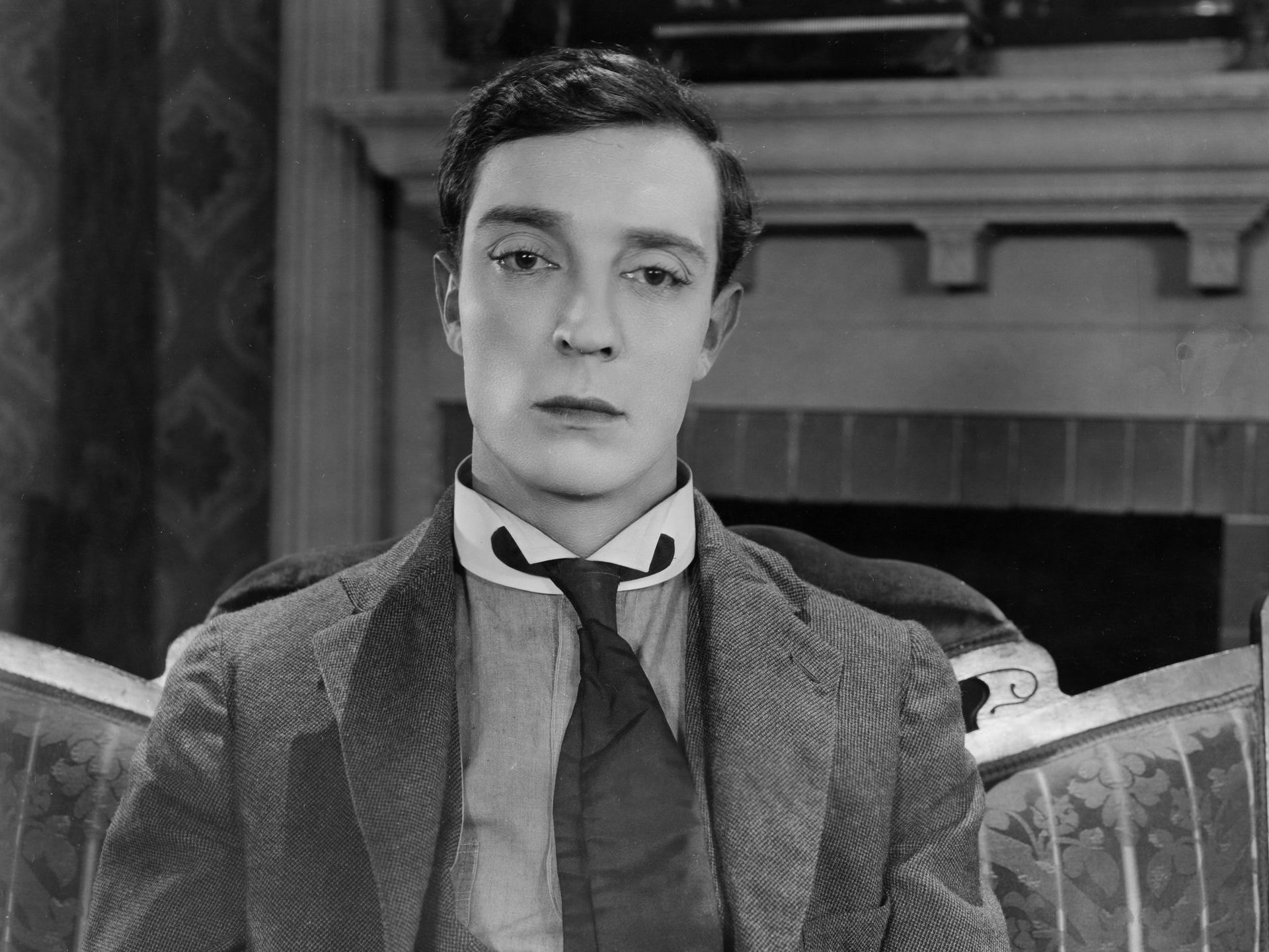 followed by
SHERLOCK JR. (US 1924; 47')
by and with Buster Keaton
Score composed by Daan van den Hurk
Performed live by Orchestra da Camera di Pordenone conducted by Ben Palmer
Sherlock Jr., Keaton's third feature production, is close to its centenary, but even now challenges the 21st century viewer with questions of "How was it done?" The reason is that it was done virtually without special effects, but rather relying simply on Keaton's phenomenal physical skills: with perfect confidence he will ride seated on the handlebars of a speeding motorcycle, ostensibly unaware that the actual driver has fallen off. There are few special effects, but where there are (the instantaneous costume changes effected by simply jumping through a hoop), they are perfectly devised and executed.
To justify the elaboration of the action, Keaton (who never wanted his plots to be "too ridiculous") conceived it as the dream of a lovelorn movie-house projectionist and eager amateur detective, who falls asleep at his projector and hallucinates that he has wandered down the aisle and entered the screen, to be discomfited by the effects of rapid, post-Griffith cutting that startlingly and suddenly relocate him, and by falling foul of the dastardly gang who are threatening the heroine, who happens to be the projectionist's real-life fiancée, coveted by a villainous lounge lizard. - David Robinson