Per a note in the card catalogue of the Library of Congress, this one-reeler was long originally identified as an Essanay film from 1915 from a "misc. collection." But when the film was screened at the Mostly Lost 5 conference in June 2016 at the Library's Packard Campus, it was finally correctly identified as Thanhouser's Toodles, Tom and Trouble, released under the company's "Falstaff" comedy brand.
Toodles, a baby, is entrusted to Tom for the afternoon so its mother can go shopping with friends. Tom carefully tucks the baby into the corner of a stone seat at the park as he is distracted by a friend for a smoke. Tom fails to notice that a stranger sees Toodles, apparently abandoned. The stranger takes the baby and starts to search for the child's parents. Meanwhile, a "baby" rag doll is left by a young girl in the same location where Toodles was deposited by Tom. The rag doll is then taken by the dog Trouble. Tom sees the dog running from the park with the "baby" and gives chase to rescue his charge. A frantic series of perilous comic situations begins in which Tom valiantly attempts to rescue what he believes is Toodles. The film ends with a happy reunion of the real Toodles, Tom, and the mother. But not so much for Trouble!
Toodles was played by Baby Gereghty, the daughter of Thanhouser director Frank L. Gereghty, who was with Thanhouser from 1913 to 1917; this is her only known credited film appearance. Tom was played by Colin Campbell, who appeared in several of the company's "Falstaff" comedy films in 1915 and 1916 (he is not to be confused with the director of the same name). Trouble, the dog in the film, was played by Lady, a collie who appeared in Thanhouser films in 1915 and 1916.
Ned Thanhouser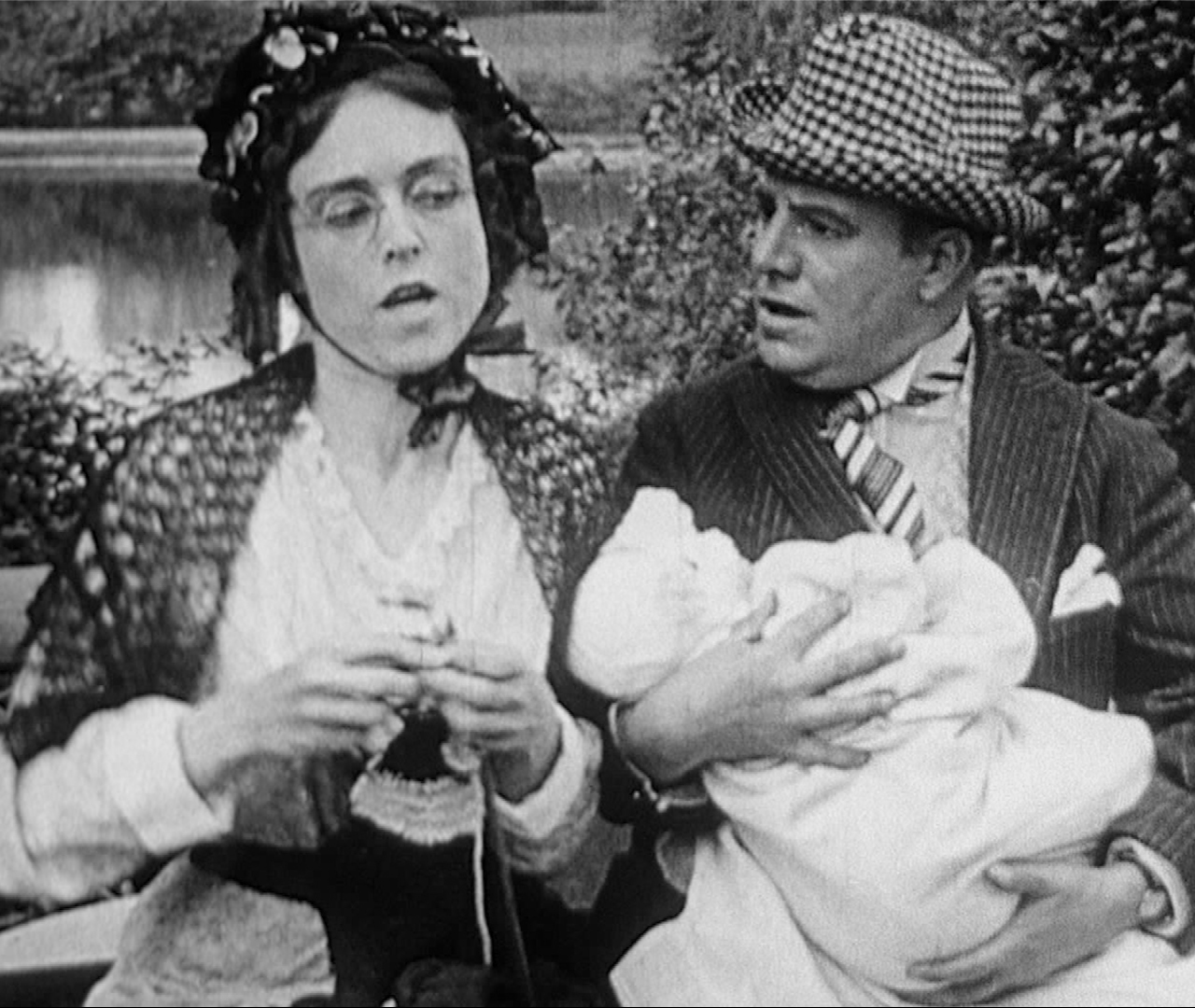 TOODLES, TOM AND TROUBLE (US 1915)
regia/dir, sogg/story: Lloyd F. Lonergan.
cast: Baby Gereghty (Toodles), Colin Campbell (Tom), Lady (Trouble, il cane/a dog).
prod: Thanhouser Film Co./Falstaff.
uscita/rel: 23.12.1915 (1 rl.).
copia/copy: streaming digital file, 10′ ; did./titles: ENG.
fonte/source: Library of Congress Packard Campus for Audio Visual Conservation, Culpeper, VA.
Preservazione di / Preserved by: Library of Congress.