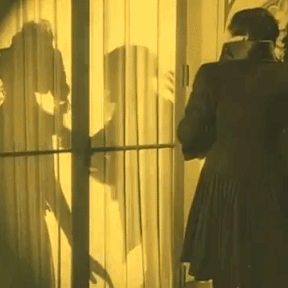 CINETECA ITALIANA 70
Many directors have received their education in cinematheques, experiencing the "history of cinema" through its original texts – the films. Actually learning and developing alongside historians, critics, and curators. There is only one instance of the reverse. Only in Milan did two architecture students, inspired by the contagious enthusiasm of a mutual friend who died prematurely, begin to collect celluloid. Thinking of a possible profession, what they ended up doing was to lay the foundations for the oldest archive in Italy. This year the Cineteca Italiana celebrates its 70th anniversary, having been officially registered as an Association in 1947. In fact it was formed as early as 1935, when Mario Ferrari, Alberto Lattuada, and Luigi Comencini began to seek out cinematic gems among the films held by local distributors or destined for the recycling bins. They bought them, watched over them, and made them available to others via film evenings, which became increasingly popular. In dangerous times, under the cover of the fascist association movement they showed works of dissent, and quickly established international contacts. Having conserved the material in its possession from the ravages of the war, the fledgling Cineteca Italiana was the first Italian archive to join the International Federation of Film Archives (FIAF), in 1946. Needing to set up an official public organization in 1947, it began to work with local cinema clubs in the dissemination of films and then formed the idea of constructing a museum, which has now acquired an interactive didactic role in its new, definitive home in a former tobacco factory.
In recent decades most of the rediscoveries and restorations of old masterpieces have been based on the 20,000 copies of films accumulated over time, kept with expertise and unequalled passion by Gianni Comencini and Walter Alberti. Officially acquiring the status of a Foundation in 1996, the Cineteca Italiana has always made its experience available for projects and reviews, keeping abreast of technological innovations and continuing to collect films.
Carlo Montanaro
IL FIACRE N. 13
Alberto Capozzi, Gero Zambuto (IT 1917)
Mer/Wed 4 – 9:00 (Ep. I & II) / 11:00 (Ep. III & IV) – Teatro Verdi
SCHATTEN – EINE NÄCHTLICHE HALLUZINATION
Arthur Robison (DE 1923)
Lun/Mon 2 – 22:15 – Teatro Verdi
SEVEN FOOTPRINTS TO SATAN
Benjamin Christensen (US 1929)
Sab/Sat 7 – 11:45 – Cinemazero
TRAPPOLA
Eugenio Perego (IT 1922)
Lun/Mon 2 – 17:30 – Teatro Verdi
CAPO OPERAIO INCENDIARIO
(FR 1909)
Dom/Sun 1 – 15:45 – Teatro Verdi
CAREERS
John Francis Dillon (US 1929)
Sab/Sat 7 – 22:30 – Teatro Verdi
MEDIOLANUM
Ubaldo Magnaghi (IT 1933)
Mer/Wed 4 – 18:00 – Teatro Verdi