"G.W. Pabst, the great realist of Weimar-era cinema, uses a marital crisis to paint a shimmering portrait of society. Camerawork that is as unchained as Irene herself delves into a whirling world of luxury and vice. With a kind of 'new functionalism', it lays out drug use and prostitution both in the bohemian milieu and among the putative better set. And like the painter in the film, the camera is beguiled by Irene's gaze as it caresses actress Brigitte Helm. Wrapped in exquisite gowns and furs, Helm embodies a woman trapped in the gilded cage of marriage. And Irene's attempt to flee is less of a threat to the continued existence of that institution than the 'new woman', with her bobbed hair and cigarette holder, who makes a fascinating appearance in the film." (Jörg Schöning, Abwege, "Weimar Cinema Revisited" retrospective, Berlinale 2018)
In 1928, when the film was released, the critics were not so positive. Brigitte Helm's acting was singled out as "cold" and "affected", and the story was labelled "trivial" and "old-fashioned". The premiere didn't take place in Berlin but in Hamburg, on 10 August 1928. During the first screening in Berlin, on 5 September 1928 at the Marmorhaus, some people in the audience reportedly laughed at Brigitte Helm's reactions in the film and booed at the end.
Abwege cost far less to make than the lavish Pabst films Die freudlose Gasse and Die Liebe der Jeanne Ney. An intimate kammerspiel, its concentration on actors and few locations enable us to pay full attention to Pabst's elegant style of fluid editing, masterfully choreographed camera movements, and precise observation. The film needs very few intertitles, with short phrases; the atmosphere and mood are largely created from little details, and the gestures, facial expressions, and movements of the actors. Brigitte Helm displays her abilities in a much more sophisticated way than she did in her "vamp" roles in Metropolis, Alraune, or L'Argent.
The incomplete camera negative of the film survived in the Reichsfilmarchiv, was preserved by the Staatliche Filmarchiv der DDR, and finally restored by the Bundesarchiv, based on a reconstruction by Filmmuseum München led by Enno Patalas, who was able to reinstate the missing Reel 7 from a foreign nitrate print preserved at the Cinémathèque suisse. This negative is now stored in the collection of Filmarchiv Austria, and was scanned by Fumiko Tsuneishi and Marco Gestettenhofer. Image restoration was performed by Thomas Bakels, Marie Bendl, and Iris Glupe. A major problem was that only a few of the intertitles existed, as flashtitles in the negative, and even the original number of titles was unknown. The foreign prints were not a reliable source because distributors and censors had made changes to the titles. The discovery of the original screenplay at the Cinémathèque française and the study of all German reviews and programme booklets helped in the reconstruction of the original title cards. These are essential for understanding the communication between the characters, and especially the final courthouse scene.
In a review in the British film journal Close Up in March 1929, Oswell Blakeston shines a light on some other aspects of the film's history, particularly its use of tinting: "The English version of Pabst's Abwege, under the title of Crisis, was extraordinarily faithful. Most of the scenes introducing the drug seller have been cut out, but when we think of the horrid things that have happened to other Continental pictures we can only express our gratitude to the Alpha Film Company. Yet in a way we felt that we were seeing a different picture to the one we saw in Berlin, as the copy shown at the London Hippodrome was not tinted. It made us realize how important this question is, and how necessary it is for a director to arrange his own tints." The new restoration tries to reconstruct the colors, modeling them upon conventions of the period. The tinting and digital mastering were done by Christian Ketels.
Stefan Droessler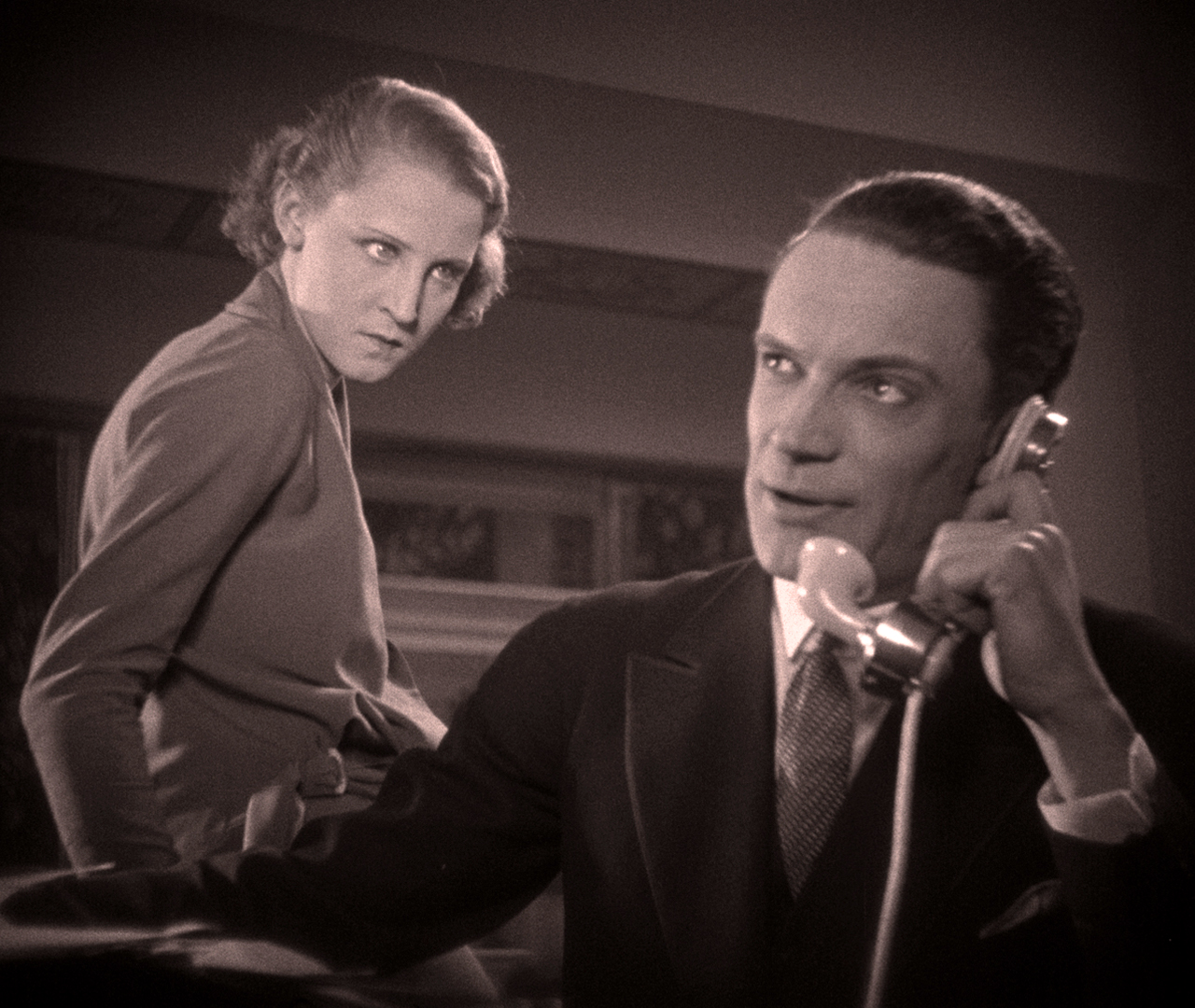 ABWEGE (DE 1928)
(Crisi; GB: [The] Crisis) 
Titolo di lavorazione / Working title: Krise.
regia/dir: G. W. [Georg Wilhelm] Pabst.
scen: Adolf Lantz, Ladislaus Vajda, Helen Gosewisch, da una stesura preliminare di / based on a draft by Franz Schulz.
photog: Theodor Sparkuhl.
mont/ed: G.W. Pabst, Mark Sorkin; asst. Paul Falkenberg.
scg/des: Hans Sohnle, Otto Erdmann.
cost: Modehaus Mahrenholz (per/for Brigitte Helm).
cast: Brigitte Helm (Irene Beck), Gustav Diessl (Dr. Thomas Beck), Herta von Walther (Liane), Jack Trevor (Walter Frank, pittore/artist), Fritz Odemar (Möller, alto funzionario statale/senior civil servant), Nico Turoff (Sam Taylor, pugile/boxer), Ilse Bachmann (Anita Haldern).
prod: Erda-Film GmbH (Berlin), per/for Deutsche Universal Film Verleih GmbH (Berlin).
riprese/filmed: 03.1928 (EFA-Atelier, Berlin).
v.c./censor date: 21.04.1928 (B18804 [orig. l: 2303 m.]), 06.07.1928 (B19445, 2199 m.).
première: 10.8.1928 (Schauburg, Hamburg), 05.09.1928 (Marmorhaus, Berlin).
copia/copy: streaming digital file, 98′, col. (da/from 35mm, 20 fps, imbibito/tinted); did./titles: GER.
fonte/source: Filmmuseum München.